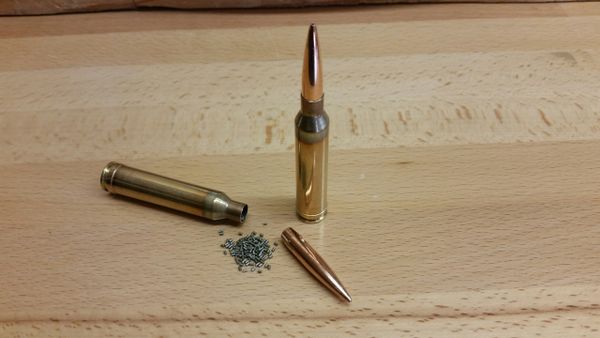 Custom Ammunition
Check under "Restrictions" at the bottom of the page before ordering ammunition.
Custom Ammunition - Our Load Development Process
- We consult with the client to discuss the purpose and requirements desired.
- The client will ship their modern scoped rifle to COLD ZERO Ammunition, Inc.
- We develop a load that excels for the client's rifle. This includes, but not limited to the following: powder type testing, powder charge testing, bullet seating depth testing, primer type testing, ladder testing (velocity) to find the barrel's accuracy node
- Accuracy: In most cases, 3 shot groups will be 1/2" or less at 100 yards. It depends on the quality of the rifle and how worn the barrel is. The test target will be provided to the client.
- The average turnaround for this service is one month. However, it may take longer due to component availability.
- We adhere to strict component guidelines and reloading equipment for quality assurance purposes.
Reviews